Seal it Twice, Ship it Nice – Sustainability with Every Return.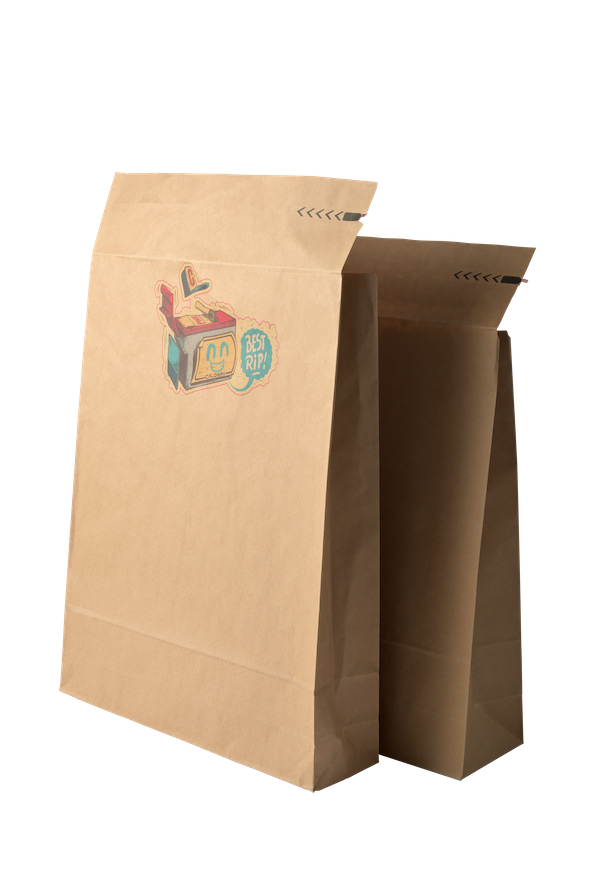 Custom Printed Paper Bag
Elevate your brand with our Double Seal Paper Bags, perfect for the Australian e-commerce market. Tailor these durable and Eco-Friendly Double Seal Shipping Bags with your logo and custom designs to make every shipment a branded experience. Our Dual Adhesive Paper Bag doubles as a mobile billboard, enhancing brand recall with each delivery and return. Choose our customizable bags for a secure, memorable, and sustainable packaging solution.
Send inquiry
Kraft Paper Bag for shipping and returns
Welcome to our premier selection of Double Seal Paper Bags, the ultimate solution for Australian e-commerce businesses seeking both functionality and sustainability. Our bags are designed to meet the needs of retailers, with a keen focus on the robust Australian online market where secure packaging and customer satisfaction are paramount.
Our Double Tape Seal Bag offers unparalleled security, ensuring that your products reach their destination in pristine condition. The unique Dual Adhesive Paper Bag design allows for a secure initial seal, while the second strip provides customers with the option of a hassle-free return. This feature is particularly beneficial in the Australian market, where the rise in online shopping has increased the need for reliable Returnable Double Tape Seal Paper Bags.
Understanding the growing demand for eco-conscious products among Australian consumers, our Eco-Friendly Double Seal Shipping Bags are made from high-quality, sustainable materials. They serve the dual purpose of protecting your items during transit and upholding your commitment to the environment, an ethos increasingly important to consumers down under.
For businesses that operate with a robust return policy, our Paper Bag with Returnable Tape offers an edge. This Reusable Seal Paper Bag not only assures the safe arrival and potential return of purchases but also cements your brand's reputation for providing customer-centric shipping options.
Whether you're shipping within the bustling streets of Sydney or to the remote corners of the Outback, our Recyclable Paper Bag with Double Seal is designed for resilience. The Double Seal Tape Paper Bag for Returns provides the assurance that your products can travel far and wide, and if needed, make the journey back to you without a hitch.
If you're in the business of sending out merchandise that requires an extra layer of security, our Dual Adhesive Paper Bag is the ideal choice. Not to be underestimated is the sophisticated presentation of these bags, which elevates the unboxing experience—a crucial touchpoint in the digital shopping journey.
In a market where shipping can traverse vast distances, our Paper Return Bag with Double Adhesive Strip ensures that the integrity of your items is preserved, from the point of dispatch to the moment of arrival—and back if necessary. The resilience of our Eco-Friendly Double Seal Shipping Bag embodies the Aussie spirit—tough, reliable, and ready for any challenge.
Our Recyclable Single Seal Postage Bag is the sibling to our double-sealed variety, catering to those shipments that require a simpler sealing solution but with the same commitment to quality and environmental responsibility.
In conclusion, if you are an Australian e-commerce business aiming to optimize your packaging strategy with secure, sustainable, and customer-friendly options, our Double Seal Paper Bag category is your go-to destination. Shop now and experience the difference that a high-quality Paper Mailing Bag with Single Seal can make to your business and your customers.