Elite Mailing Solutions - Premium White Kraft Cardboard Boxes for E-Commerce Luxury Brands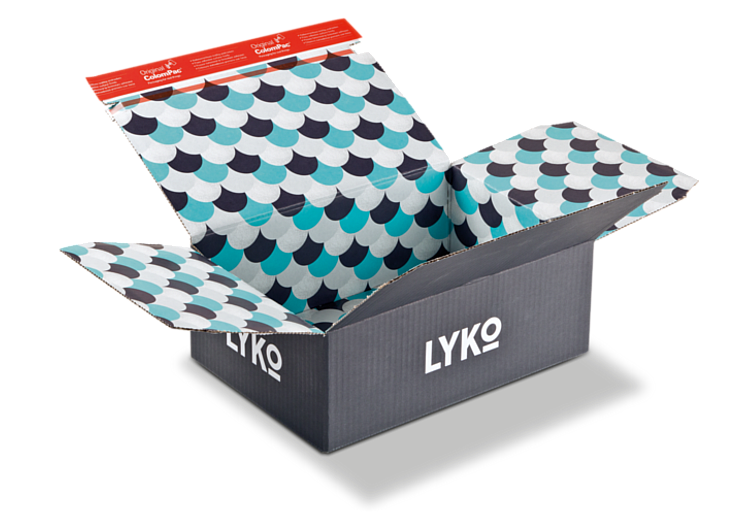 Brands matter!
We understand that in the luxury market, every detail counts. That's why we offer customizable printing options that cater to your unique branding needs. Whether you're looking for elegant minimalist designs or bold, eye-catching prints, our team works closely with you to bring your vision to life.
Our printing process uses the finest inks and materials, ensuring that your brand's colors and graphics are reproduced with exceptional clarity and fidelity. This attention to detail means that your packaging will not only protect your products but also enhance your brand's prestige and recognition.
In a world where first impressions matter, our branded premium mailing boxes are more than just packaging; they are a powerful marketing tool. Let us help you make your brand unforgettable, one box at a time.
Send inquiry
High-End Mailing Boxes - Secure, Self-Sealing Packaging for Luxury E-Commerce
Welcome to our Premium Mailing Boxes collection, a bespoke range of luxury shipping boxes designed to elevate the unboxing experience for your discerning Australian clientele. In the world of e-commerce, where presentation and quality are paramount, our high-quality mailing solutions stand out, offering an unrivaled standard in packaging luxury items.
Crafted from the finest white kraft cardboard boxes, our range is the epitome of style meets functionality. Each box in our collection reflects the elegance and prestige of the products you sell. Whether it's high-end watches, designer clothes, or fine fabrics, our self-sealing boxes ensure that your products are not only securely packaged but also presented in a manner that resonates with the luxury of your brand.
For e-commerce businesses in Australia, our luxury e-commerce packaging solutions are a game-changer. We understand that the journey of a luxury item doesn't end at the purchase point; it extends to how it's received. That's why our secure mailing boxes are designed to protect and dazzle, making every delivery an experience to remember.
Our Australian mailing solutions are tailored to meet the unique needs of local businesses. We appreciate the importance of local support and fast, reliable service. This understanding is deeply ingrained in our service ethos, making us a trusted partner in premium packaging supplies.
The high-end mailing boxes in our collection are more than just containers; they are a statement of quality and commitment to excellence. We offer a range of sizes and styles, ensuring that there's a perfect fit for every item. From the robust construction of our boxes to their sleek, clean lines, every detail is meticulously crafted.
As a business operating in the luxury space in Australia, you need packaging that reflects your brand's premium status. Our premium white kraft cardboard mailing boxes Australia do just that. They're not just packaging; they're a brand experience.
For those in the jewelry and watch sector, our self-sealing luxury mailing boxes for e-commerce offer the security and elegance your high-value items deserve. For fashion and textile brands, our high-quality shipping boxes for luxury goods in Australia are the perfect choice, ensuring that garments and fabrics arrive in pristine condition.
We also understand the growing concern for the environment, which is why our eco-friendly luxury mailing boxes in Australia are made with sustainability in mind. They're recyclable, yet don't compromise on strength or aesthetics.
In addition, we offer customizable premium mailing solutions for Australian businesses. This means you can tailor your packaging to align perfectly with your brand identity, making every shipment an opportunity to reinforce your brand's luxury and quality.
At the heart of our service is a commitment to providing durable high-end mailing boxes for designer clothes and other luxury items. We ensure that our premium mailing boxes for secure fabric shipping meet the highest standards of quality and durability.
Choose our luxury e-commerce packaging solutions in Australia for your luxury brand, and experience the difference that quality packaging makes. It's not just about shipping a product; it's about delivering an experience. Let us help you make every delivery exceptional.