Kraft Mailer Envelopes offer a durable and eco-friendly way to send documents, ensuring they arrive in pristine condition, while also allowing you to make a positive environmental statement with their recyclable ♻️ nature.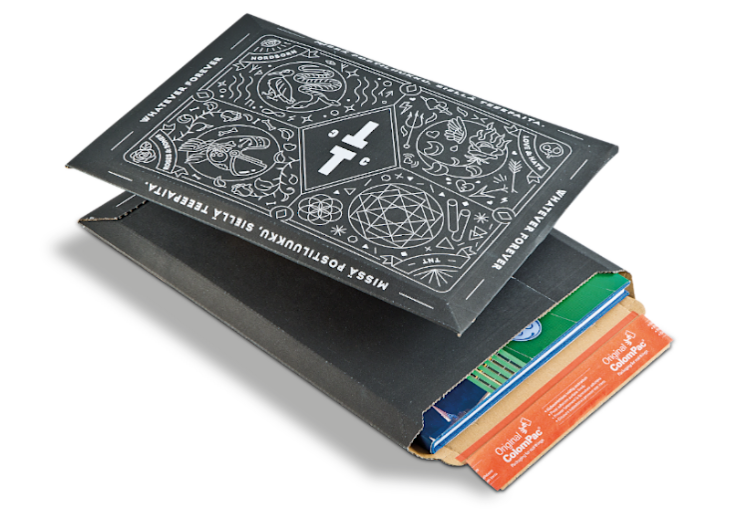 Custom Printed Kraft Mailer
Elevate your packaging with our customizable envelopes and flat mailers. Add your LOGO and brand your mailers to create a lasting impression on your customers. Our high-quality print options ensure that your branding stands out, reinforcing your company's identity. By choosing to brand your mailers, you're not just sending a package; you're sending a statement. With our top-notch printing capabilities, your LOGO and brand message will be prominently displayed, turning your packaging into a powerful marketing tool. Don't miss the opportunity to make your brand shine; choose our branded packaging solutions today.
Send inquiry
Brown Kraft Mailers
Our Kraft Mailer Envelopes are the ultimate solution for your shipping needs, embodying strength, durability, and an eco-conscious approach to mailing. When you choose our Kraft Mailer Envelopes, you're opting for a recyclable ♻️ method that aligns with environmental sustainability.
Crafted with meticulous attention to detail, our Kraft Mailer Envelopes ensure the safety and protection of your documents and parcels, guaranteeing they reach their destination in pristine condition. This makes them an ideal choice for businesses and individuals alike who seek a reliable and responsible means of mailing.
These Kraft Mailer Envelopes are made from high-quality cardboard and corrugated paper that provide an excellent strong and rigid structure to withstand the rigors of transit. They are designed to be eco-friendly, incorporating recyclable materials that minimize environmental impact.
Moreover, our Kraft Mailer Envelopes are a testament to our commitment to providing innovative and practical mailing solutions. With their expendable design, they can accommodate a range of items, from documents to small parcels, making them a versatile choice for various mailing needs.
In addition to their functional benefits, our Kraft Mailer Envelopes also feature a sleek and professional brown color that adds an aesthetic appeal to your mail. The envelopes are easy to seal, ensuring that your items remain secure during transit.
Furthermore, these Kraft Mailer Envelopes are compatible with various mailing systems, including Australia Post, making them a convenient choice for domestic and international shipping.
In conclusion, our Kraft Mailer Envelopes are a perfect blend of functionality, aesthetics, and environmental responsibility. They provide a strong, durable, and eco-friendly option for your mailing needs, ensuring that your items reach their destination securely while also supporting global sustainability efforts. Invest in our Kraft Mailer Envelopes today and experience the difference in quality and performance!